Note: We only use NDAA compliant CCTV systems.
CCTV Security Camera Installation Sydney
Citiguard Security Sydney provides Wireless & CCTV Security Cameras Sydney businesses and homeowners can rely on. Installations or servicing, we can tailor individual CCTV security camera systems to meet your specific security needs. In fact, with over 50 years in the security industry, you can count on our established Sydney security company to provide the smartest CCTV system solutions.
Home Security CCTV Installation Package

PACKAGE INCLUDES
3 x Samsung Wisenet Vandal fixed lens 4MP IR dome camera
1 x Wisenet 4 Channel NVR
1 x Samsung 23.5' Full HD LED monitor
All Parts and Labour
Remote viewing iPhone & Android phone / tablets
A 12-month guarantee on all parts and labour is included in our home security camera installation packages. Call now on 1800 622 468 or…

Types of CCTV Cameras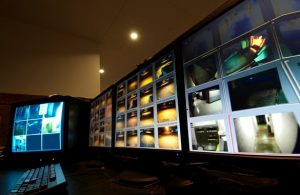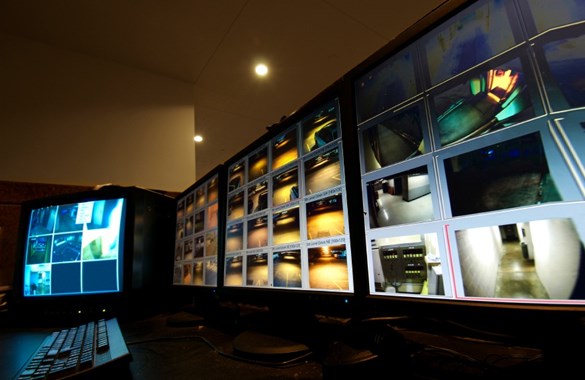 We can handle many types of CCTV systems and various security camera systems ranging from complex multi camera systems, single security camera, IP security cameras, with remote access and or networked. Our experience with the leading edge technology enables us to provide you with guidance and support during all parts of the implementation process.
Whether it's a small CCTV security camera system, like those used to monitor a shop with only a few security cameras, or a large-scale warehouse installation requiring numerous types of security cameras and other CCTV  equipment, we can provide it.
We can also provide, install and service Digital Video Recorders (DVRs), matix systems, monitors, network servers, remote access through ADSL and so forth. We are able to upgrade, service and maintain components of your existing CCTV system as well.
The Closed Circuit Television Systems Citiguard can provide include:
Colour CCTV Camera systems
Pan Tilt Zoom security cameras (PTZ)
Digital Video Recorders (DVRs)
Day/Night security camera
Internal and external security cameras
Wireless security camera systems
Remote security camera monitoring systems
IP camera systems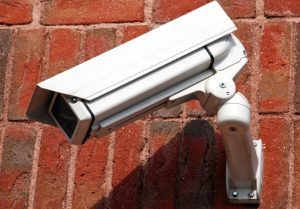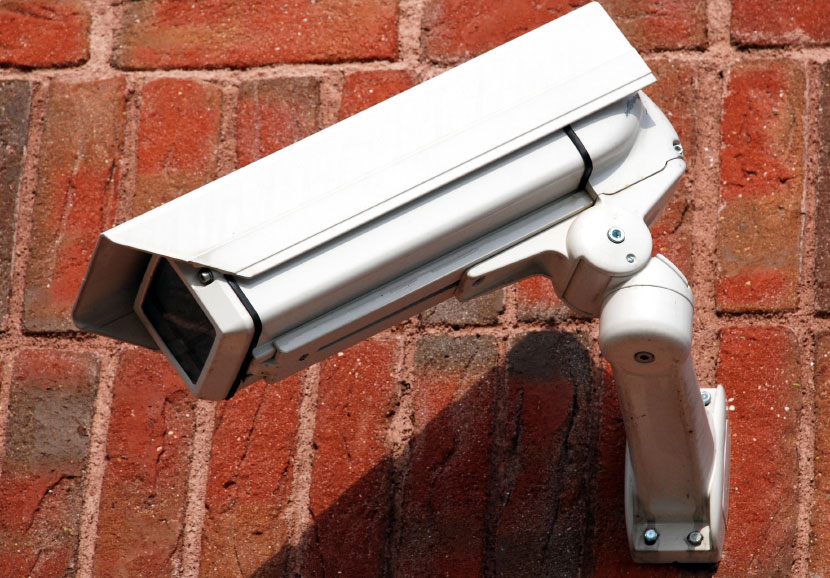 CCTV Systems can be incorporated into security alarms, back to base alarm monitoring systems, access control systems, electrical services, data systems and other surveillance systems, to name a few.
Contact us today on 1300 66 2468 to discuss your Closed Circuit Television security camera requirements with one of our qualified CCTV installation professionals. Or, use our convenient Quotation Request form below.
CCTV Security Cameras FAQs
CCTV stands for closed-circuit television, and in the security context, it's basically another word for a security camera. The camera installation itself shoots out signals from its location to wherever the images are being monitored or recorded, although traditional CCTV is normally hooked up with coaxial cabling.
And while a surveillance camera is certainly similar, and in many contexts is a term that is basically interchangeable with CCTV cameras, the technical difference is that surveillance camera are normally linked from their location to the monitoring point via an IP network. So while CCTV setups are normally standalone, surveillance cameras are typically a smaller part of a more sophisticated security system setup.
While a CCTV security camera setup is arguably the most effective way to keep your home or business premises safe and sound, the market is vast and highly competitive - making selecting the right technologies and products quite difficult.
The good news is that CCTV cameras these days can actually be picked up quite cheaply, although it's important to recognise that more sophisticated systems will be more reliable and offer significantly more features.
Then, it will be a matter of matching your requirements and preferences with the right technical setup, taking into consideration:
Resolution requirements
Wired or wireless
Lighting options (ie. infrared for night surveillance)
Indoor or outdoor use
Fixed-angle view or moving/pan/tilt/zoom/360-degree view etc?
On-site or remote monitoring/recording
Data storage capabilities.
The best way to make the correct choice of CCTV installation is by calling a professional security industry expert to assess your property and make custom recommendations based on your budget.
While CCTV and surveillance camera setups are arguably the best way to protect your home or business premises, the biggest mistake people make is with physically locating the cameras themselves and ending up with a compromised view.
Firstly, ask yourself whether a single camera is really enough and whether 1 or more additional CCTV installations will be necessary to achieve your objectives. It's then a matter of positioning them to capture the best and clearest images of areas most vulnerable to security breaches. These include:
Doors
Off-street windows
Driveways
Most popular areas (ie. living spaces containing valuables, production lobby, etc.)
Stairways.
It's also important that the physical positioning of the cameras' views has been considered, understanding that cameras should be up high, out of reach, at the correct angles, securely installed, and - if applicable - with strong Wi-Fi signal strength. Also consider making CCTV cameras clearly visible, as this can often be enough of a deterrence.